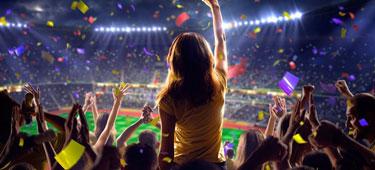 Are you a sports fan living in Dallas? Do you arrive from another state to visit a sports event in the DFW area? No matter where you come from, the Allen Limousine team knows how to make your stay in Dallas more enjoyable as we take care of your transportation. 
Our team is experienced at providing a wide range of services, including sporting event transportation. Let us know where we should pick you up and we'll do the rest of the job for you. No matter if you want to visit the match with one friend or with a large group of people using coach bus, feel certain that we have the right vehicle to meet your needs. 
Allen Limousine has one of the biggest fleets of luxury, comfortable, and safe vehicles in Dallas. All cars are safe and clean. We ensure that you and your friends will enjoy every minute of your ride. Sit back and relax as we take you to the match in time. Forget about traffic jams or the need to search for a parking place. Our chauffeurs will find the best route for you. We know Dallas well enough to ensure our drivers will provide you with courteous, on-time service. Give us a call to order sporting event transportation services from Allen Limousine. We guarantee that you and your sports fans travel safely to and from your Dallas sporting event.