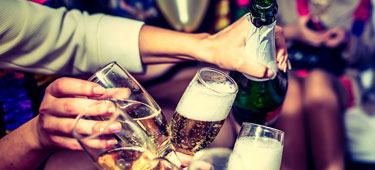 There is a reason to celebrate every day. Do you have a special occasion that you want to celebrate with your beloved person or friends? Let us make your special event more memorable with special occasions limo services. At Allen Limousine, we know how to make every holiday and event more remarkable. Our experienced team has already delivered top-notch transportation services for various parties and events for many years. We know how to make your special occasion an event to remember for many years to come. 
Allen Limousine is one of the largest fleets of vehicles in Dallas. Our clients choose us for the professionalism of our staff and the comfort and safety of our vehicles. We are committed to delivering high-quality services. You will come back after you drive our vehicles once. 
The Allen Limousine team provides full-service ground transportation services for every occasion that you and your friends have. No matter when, where, and how you want to celebrate your special day. We know how to make your special event more remarkable. 
All vehicles in our fleet are clean, safe, and comfortable. There are cars to please the most demanding clients. You may feel free to come to our showroom to see the fleet and choose the best vehicle for your special occasion. By ordering our special occasion transportation services, you will achieve a wow-effect on your friends as you arrive at a special event in complete luxury and style of our vehicles.